Fiction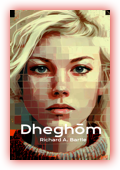 Dheghōm
Richard A. Bartle
53,000 words
2023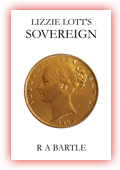 Lizzie Lott's Sovereign
R A Bartle
47,000 words
2011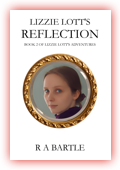 Lizzie Lott's Reflection
R A Bartle
70,000 words
2016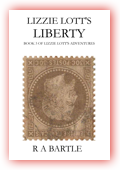 Lizzie Lott's Liberty
R A Bartle
94,000 words
2021
Non-Fiction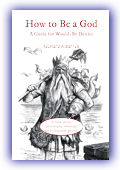 How to Be a God
Richard A. Bartle
110,000 words
2022
News — Dheghōm
NotByUs has released the first novel in a new Science Fiction series: Dheghōm. Set in the present day, this extraordinary work is made up of a collection of very varied semi-independent writings in a wide range of styles and forms that interact to shape a chilling vision of Reality As We Don't Know It.
The title is available both in print format and for Kindle.

---
News — How to Be a God
It is with great pleasure that NotByUs has released its first work of non-fiction: How to Be a God. A work of popular science (pop-sci), it takes a philosophical look at the ethical and moral issues raised in the design of virtual worlds, or Massively-Multiplayer Online Role-Playing Games as they are also known. It and asks similar questions about the reality we live in, considered as a virtual world.
Because of its copious footnotes, the title is only available in print format, not for Kindle. However, a .pdf of the book is available for free here.

---
News — Lizzie Lott Book 3
NotByUs is pleased to announce its third novel in the Lizzie Lott's Adventures series: Lizzie Lott's Liberty. Following the events in Lizzie Lott's Sovereign and Lizzie Lott's Reflection, our heroine is asked by her best friend, Chrissy Eve, to accompany her to Paris — against the wishes of the Order of the Knights of Saint Judas.
The title is available both in print format and for Kindle.

---
News — Coming Soon
Learning to Live with Orcs is a contemporary-period novel with a Fantasy twist. A recently-discovered wormhole connects Earth with the distant planet Virginia, in which evolution took a completely different path. Smaller wormholes over the year have brought some of Virginia's denizens to Earth, where they have been variously described as elves, giants, trolls — and, of course, orcs. This story follows the humorous adventures of an English anthropologist sent to Virginia to learn more about the planet's culture. It's Social Science Fiction!
NotByUs is a publisher of genre-busting quality fiction, written by authors with repeated experience of being told by traditional publishers that their work is highly deserving of publication "but not by us".